Recognizing Excellence in Clinical Practice
The Preventive Cardiovascular Nurses Association's Terry Thomas Clinical Practice Award recognizes and encourages excellence in clinical practice of cardiovascular prevention by nurses.
Award
The winner of this award is recognized at the Awards Ceremony at the PCNA Annual Cardiovascular Nursing Symposium with a plaque. In addition, the winner receives complimentary symposium registration, air or auto travel expenses, and 3-night hotel stay to attend the meeting.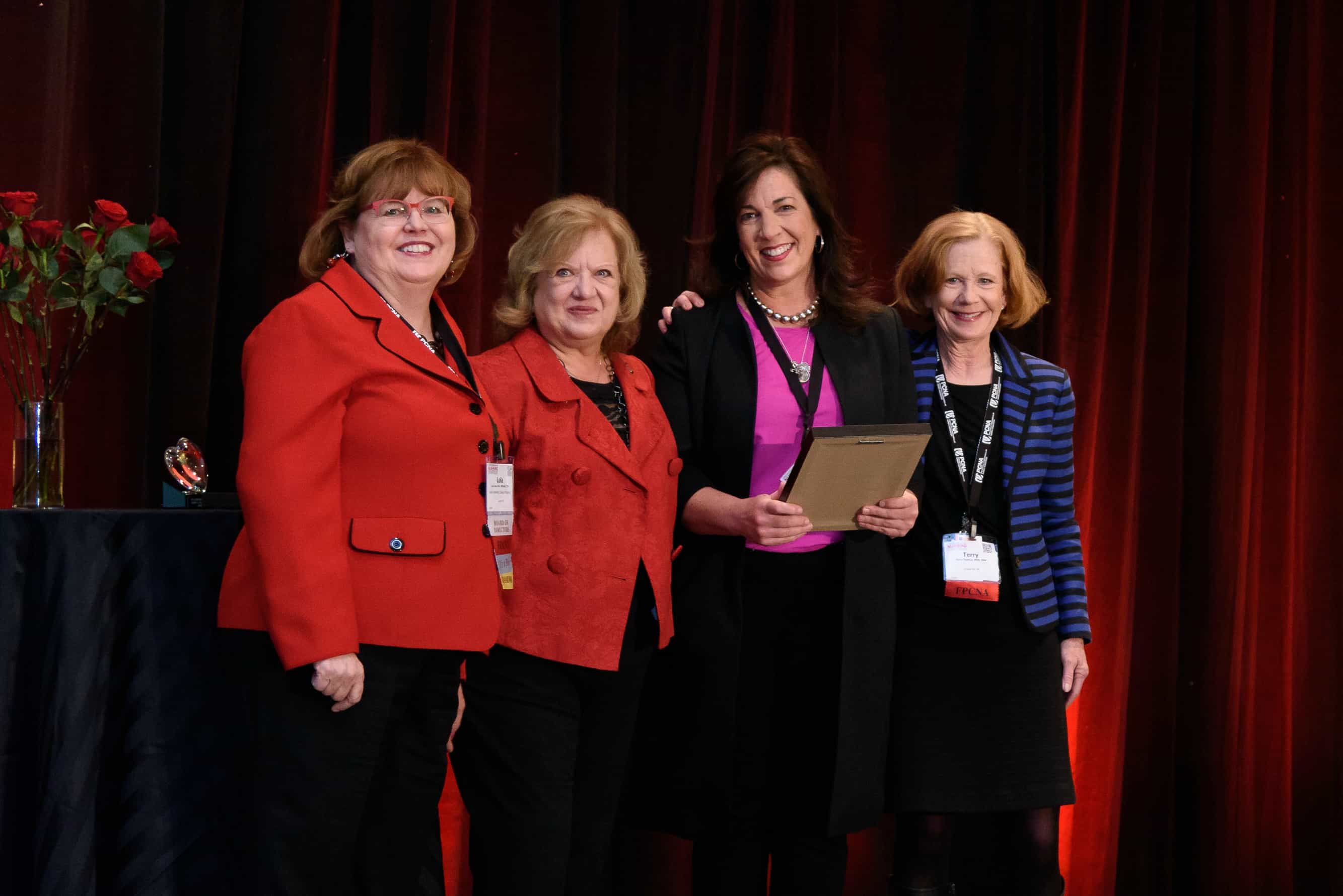 Evaluation Criteria
Demonstrate delivery of outstanding patient care at any point throughout lifespan by contributing above and beyond basic job requirements in one or more areas, such as:

Cardiac Rehabilitation
Cardiovascular Risk Factor Management
Case Management
Patient and Family Counseling
Patient and Family Education

Contribute to the professional development of peers, colleagues and others, such as:

Development of new forums that contribute to prevention
Leadership in symposium, workshops, and other training venues that promote prevention
Mentor-ship of students, peers, and others
Participation in collaborative professional and/or lay activities
Eligibility
May self-nominate or be nominated by a current PCNA member.
Be a current active member of PCNA for 1 year or more.
Attend the PCNA Annual Cardiovascular Nursing Symposium to receive the award in person.
Have an established career in preventive cardiovascular nursing practice.
If selected, will be asked to write a 500-word article for PCNA's email newsletter and social media.
How to Apply
Complete all questions in the award nomination form.
Upload supporting letters from two active PCNA members.
Provide a current curriculum vitae.
Nomination Deadline
Submissions open July 1. All applications and supporting letters must be received by the PCNA National office on or before December 3.
Past Winners
2021 - Carol Marsh, RN, DNP, CNP, CLS, FPCNA
2019 - Susan Halli Demeter, DNP, FNP-BC
2018 - Jane Linderbaum, MS, ARNP, AACC
2017 - Stacy Jaskwhich, RN, MSN, FNP-c
2016 - Lisa Maher, DNP, ARNP
2015 - Angela Stewart, ACNP-BC, CRNP
2014 - Denise Goldstein, RN, MSN, APN-BC
2013 - Eileen Stuart Shor, BS, MS, PhD
2012 - Donna Louie, BSN and Robin Wedell, BSN
2011 - Susanne Burns, RN, MSN, CCN(C)
2010 - Pamela Robertson, RN, BSN
2009 - Cynthia Rodriguez, MSN, ARNP, FNP-BC, CLS
2008 - Laurie Kopin, Honorable Mentions: Kathleen Zarling and Maria Teresa Lira